Engineering services firm Renew has seen revenue jump by 48%, and profit rise by 58% in the first half of 2014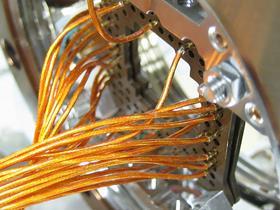 The firm said revenue for the six months ending 31 March 2014 stood at £225.8m, up 48% on £152.4m for the same period in 2013.
Pre-tax profit rose 58% to £6.8m (2013 H1: £4.3m), after £750k in finance costs related to the acquisition of Amalgamated Construction Ltd and Lewis Civil Engineering Ltd.
Before the finance costs, the firm posted operating profit of £7.8m for the period, up 66% on the previous year (2013 H1: £4.7m).
The Group's order book stood at £427m, up 18% from £361m over the same period in 2013.
Renew's Engineering Services division order book stood at £306m, an increase of 17% over the same period the previous year,
The Group also acquired Clarke Telecom for £17m as part of a strategy to enter the wireless telecoms market.
Renew chairman R J Harrison said: "I am pleased to announce another record set of interim results for the Group. The Group has achieved excellent underlying organic growth together with good cash generation.
"The strong order book justifies the Board's confidence that the group will meet market expectations for the full financial year."