Engineer to continue to jointly own the company for the next 12 months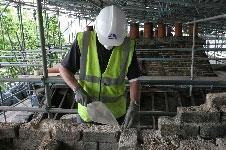 Renew has sold its affordable housing business Allenbuild for £2.8m.
Housing provider Places for People has bought Allenbuild in a deal that will see it take full ownership of the company in around a year's time.
Under the terms of the deal Places for People has acquired a 50% stake in the company for £1.4m and has agreed to buy the remaining 50% when ten outstanding contracts reach partial completion, which is expected to happen in 12 months.
In a statement to the City, Renew said that it would "retain the benefits" of those ten contracts while the company is under joint ownership, while Places for People will retain the benefits of four new contracts and any further work won.
However, it said revenue from continuing operations in its specialist building division, which includes Allendale, would be reduced by around £50m in the year to 30 September 2014 due to the sale because Allendale's results would be reported on a discontinued basis.