Renew acquires 350-strong Forefront Group for £14.8m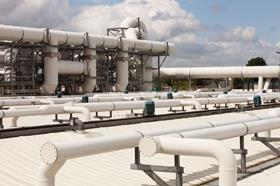 Engineering services firm Renew has acquired 350-strong gas engineering firm Forefront Group for £14.8m.
Forefront, founded in 1995, operates in the South-east of England and replaces gas mains and other infrastructure for National Grid and Southern Gas Networks.
Roy Harrison, chairman of Renew, said: "The acquisition of Forefront takes the group into a new sector within the energy market and is in line with our strategy of broadening our range of engineering services supporting critical UK infrastructure.
"As part of the Renew Group, Forefront, which has a leading industry reputation, will continue to develop its strong, independent brand.
"The gas mains network replacement programme provides Forefront with long term visibility and excellent growth opportunities."