Yorkshire councils begin dialogue with contractors on framework renewal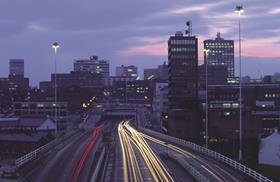 Yorkshire councils have begun dialogue with contractors ahead of the renewal of their £700m YORbuild framework.
The YORbuild contracting framework expires in November 2015 and to date has resulted in 355 projects being delivered worth a combined total of £700m.
The framework is used by any local authority, public sector body or third sector organisation in the Yorkshire and Humber region.
The procurement process for the replacement framework, YORbuild2, is proposed to commence in October this year through the OJEU process.
YORhub began dialogue with interested contractors at two consultation events in Leeds last week.
YORbuild2 will include improvements requested by users, including potentially a different lotting structure and other forms of contract.
BIM capability is also likely to feature in the new framework and changes to recent EU procurement regulations will be incorporated where necessary.
Steve Baker, joint head of operations for YORhub North and East region, and group manager construction nanagement services at East Riding of Yorkshire Council said: "This is a great opportunity for YORhub and the YORbuild framework management team to learn from clients and contractors.
"We're interested in their experiences of the current framework so we can create a replacement that works for everyone involved, not only to maximise efficiency savings and deliver high quality construction projects to time and budget, but also to continue to deliver employment opportunities and regeneration achieved through the first YORbuild framework to make a real difference to people in the communities of its public sector users across Yorkshire and Humber."
Under the YORhub umbrella the public sector bodies also run frameworks in civil engineering, consultancy and housing maintenance.