Government sets further £8.7bn aside for initiative – though scheme will only apply to first-time buyers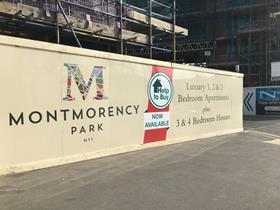 The government has extended a revised version of Help to Buy until March 2023.
But the scheme will be scrapped after this date, bringing to an end the measure which was introduced five years ago by then chancellor George Osborne.
From April 2021 a revised Help to Buy scheme will only offer equity loans to first-time buyers and for houses with a market value up to new regional property price caps.
These caps represent 1.5 times the average first-time buyer prices forecast in different regions, with loans set to be offered for houses worth up to £600,000 in London.
The Treasury has pledged £4.1bn for the scheme in 2022 and £4.6bn in 2023. It stated it will not introduce a further Help to Buy scheme after March 2023.
In the budget red book, the Treasury says that "conditions in the market have improved since 2013" and that "housing supply continues to increase".
But it adds that it wants "to ensure future support is targeted at those who need most help into homeownership".
By March 2021 government expects to have invested £22bn into Help to Buy, which it says will have supported 360,000 households into home ownership.
New Help to Buy regional property price caps
Region
Price cap for properties eligible for Help to Buy
Equity Loan scheme from April 2021 to March 2023
North East
£186,100
North West
£224,400
Yorkshire and The Humber
£228,100
East Midlands
£261,900
West Midlands
£255,600
East of England
£407,400
London
£600,000
South East
£437,600
South West
£349,000
Source: HM Treasury