Richard Collins made pledge in response to Building's open letter to institution highlighting members' concerns
Annual membership fees at the Royal Institution of Chartered Surveyors (RICS) will be "openly reviewed" as part of a wider shake-up of the organisation set to start within weeks.
New interim chief executive Richard Collins said the RICS will look at fee levels in the context of the independent external review into the institution's future purpose, governance and strategy, which is due to get underway by the end of this month.
Collins made the announcement in his response to an open letter issued by Building to the RICS last month.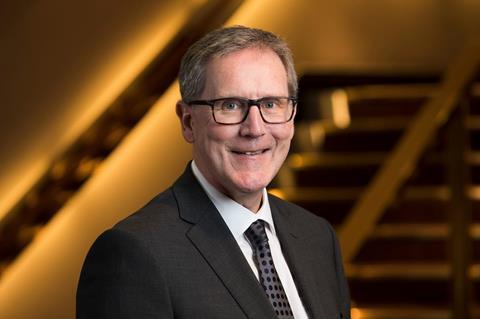 The letter contained excerpts from more than 25,000 words sent to this magazine by members on changes they would like to see at the institution following the emergence of a governance scandal in December last year.
> Read: Richard Collins' response to Building's open letter
The size of annual RICS fees, which are £539 for professional members and £658 for fellows, was among the most frequently raised concerns.
Many members complained that the level of engagement the RICS provided to members was insufficient given the sums it required members to pay.
Collins said the institution "must deliver better value for money – and show it".
He said: "We will be more transparent about our finances, more willing to explain how members' money is spent and more aware of members' criticism.
"The independent review of governance, purpose and strategy, due to begin in a few weeks, is integral to these initiatives.
"We will openly review fee levels in the context of that review. Delivering value for money, keeping costs under control and rebuilding our financial reserves are all urgent – so we will not wait for the review to get some of these jobs done."
He also admitted that the RICS had become "too remote" from its members, adding that the "well-founded criticism of a failure by RICS to engage" had resulted in many lost opportunities.
Collins said that Alison Levitt QC's independent report into the institution, which led to a series of high-profile resignations including that of chief executive Sean Tompkins when it was published in September, was "not a surprise to many of our members".
He promised that the new leadership team installed last month will make the RICS an "institution fit for purpose and one in which all members can have real pride".
Collins, who has had a previous career in the justice sector and was awarded an OBE in 2009, will stay in the role for up to 12 months to oversee the wider independent review.
The RICS has drafted in recruitment agency Gatenby Sanderson to find a suitable candidate to lead the review, with the appointment expected to be announced in around three weeks' time.