Weather not enough to damage order books, according to RICS survey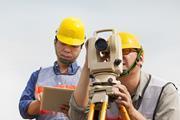 Construction workloads for surveyors remained resilient in the first quarter of the year, despite bad weather and a weaker economic outlook, according to RICS.
The Q1 2018 RICS Construction and Infrastructure Market Survey found 23% more chartered surveyors said their workloads had risen as opposed to fallen compared to the previous quarter, despite the snow and ice which brought much of the UK to a halt earlier this year, known as the 'Beast from the East'.
While 63% of respondents said the bad weather conditions were a limiting factor, the Arctic conditions were not enough to slow the pace of growth.
In the early part of 2018 workloads increased across all subsectors, with both new work and repair and maintenance activity rising.
Private housing reported the strongest rise in workloads with 36% more respondents citing an increase rather than a decrease, the most positive since the beginning of 2016.
This contrasts with the public sector, where the pace of workloads slowed to a net balance of +10% in housing. It was +19% in the final quarter of 2017.
In infrastructure, 21% more contributors reported a rise rather than a fall in activity, while respondents expected rail and energy categories to post the most significant increases across the next 12 months.
Workloads were also reported to be increasing across all geographic regions, with particularly strong growth in the Midlands and Southwest.
Higher input costs and a shortage of labour continued to hinder profit margin growth, while expectations for profit margins were below the three-year average of 40% recorded between 2014 and 2016.
Tender prices were expected to rise over the next year, with respondents in both the building and civil engineering sectors envisaging greater price pressures.
Financial constraints, planning delays and labour shortages remained the key obstacles to growth with 76%, 66% and 60% of surveyors reporting difficulties with each, respectively.
It was also found that 85% of respondents felt small and medium-sized firms were the most impacted by constraints on financing.