RICS' Building Cost Information Service report indicates slower tender price growth for 2016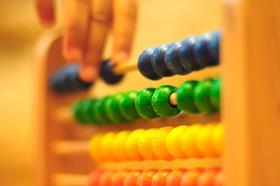 Tender price growth is to slow to just 3.3% this year, according to RICS' Building Cost Information Service (BCIS) report.
The report said tender price growth will slow in 2016 after hitting 5.4% over 2015.
After this year's expected slowdown, tender price inflation is then expected to pick up to up to 5.5% a year each year up to 2020.
This year's decrease is seen as an indication that contractors are starting to cope with the strong increase in workload, the report added.
As the sector continues to grow wage costs are expected to continue to rise by up to 4% over the next five years, as is total input costs, while material costs are also expected to increase by up to 4% after 2016.
Meanwhile new work output is anticipated to continue to rise by 4% in 2016, but will dip to 3% in 2017, before rising to 5% by 2020, the report said.
Peter Rumble, head of forecasting, BCIS, said: "Tender prices are expected to rise by 3% over the year to the fourth quarter 2016, with subdued pressure from input cost increases.
"As upward pressure from input costs picks up, and with demand continuing to increase, tender prices are forecast to rise between 4.5% and 5.5% over each year of the remainder of the forecast period," he added.