Tim Haynes will work out of firm's London office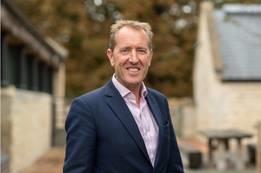 A director from dispute resolution firm HKA has crossed to become a partner at Ridge's expert witness and advisory services business.
Tim Haynes (pictured) also has experience at Bechtel but now joins Ridge at its London office to focus on advising on construction delays.
Haynes' role will add to the Ridge team's wealth of experience in providing expert advice and evidence in litigation, adjudication, and arbitration, as well as adding to the expertise in claim preparation and defence.
Ridge has over 600 people in 11 offices across the UK, having added more than 40 consultants to its team since 2018.
Earlier this year, Ridge said income increased 16% to £60.5m last year from 2017's figure of £52m.
Senior partner Adrian O'Hickey said the firm was eyeing 10% growth this year.