SME consultant opens office in China to break into Asian market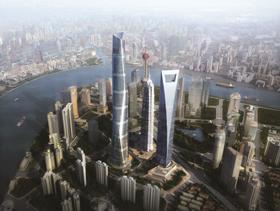 SME consultant Ridge has opened its first overseas office, in Shanghai, China, and announced a raft of senior appointments in the UK.
Ridge said it was launching in China off the back of its work as a consultant on a major 3.3km motoracing track and leisure complex in the Chinese city of Shaoxing, just outside Shanghai.
Ridge's Shanghai branch will be led by Paul White and will initially focus on developing the firm's reach in China's automotive and motorsport market, with a longer term ambition of providing a platform for Ridge to work across Asia and in multiple sectors.
Staff will be employed from both Shanghai and the UK, and will liaise with a multi-discipline team at Ridge's headquarters in Oxford.
The news comes as Ridge announces a raft of appointments in the UK, including the expansion of its equity partnership to two new members, Jason Howard and Jolyon Price.
Howard, a cost manager, becomes an equity partner after 25 years with Ridge. He is a specialist in contract procurement methods, with experience in the commercial, education, residential and retail sectors. His responsibilities include the management and development of Ridge's Liverpool office.
Price is a specialist in design management and project management, and has spent his whole career at Ridge. His principle responsibility is to develop project management at the consultant's Oxford office.
Ridge has also hired several staff from rival consultants. Simon Lichfield has joined from EC Harris as head of technical due diligence, while energy engineering specialist Clive Roberts joins the firm's building services engineering team from Troup Bywaters + Adams. Rebecca Weir joins from MLM as senior health and safety consultant.
Barry Wicks, previously vice president and executive director of Knowles, joins Ridge as a partner in their London office to reinforce their legal support services department.
The appointments come after Ridge achieved significant growth last year, with turnover increasing 30% to £35m in the 2014 calendar year.