Consultant also promotes Steven Jenkins to head up healthcare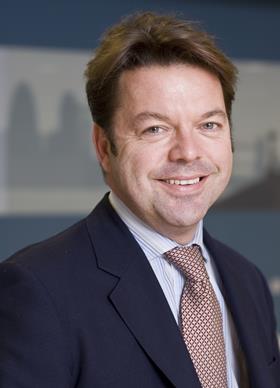 Rider Levett Bucknall (RLB) has won a hat-trick of health contracts worth £37m, as the consultant unveiled the appointment of a new head of healthcare.
Steven Jenkins (pictured) has been promoted to head up the consultant's healthcare business, which will now be run from Birmingham.
The three wins are all on the multi-million pound transformation of Northwick Park Hospital in north London.
The largest contract will see RLB lead the design team on the hospital's new £21m Accident & Emergency and Urgent Care Centre.
The consultant has also been selected as technical advisor on the £12m operating theatre extension and project manager on the £4m refurbishment of the Infectious Diseases and Haematology units.
Jenkins said: "The Trust has recognised the input that Rider Levett Bucknall can provide to ensure the success of such a major programme and we are delighted with the appointment."
Mark Weaver, managing partner of Rider Levett Bucknall in Birmingham added: "Steven has an invaluable level of knowledge and experience in the health sector and will play an instrumental role in working with the existing health team to secure key programmes for the future."