Letter to creditors reveals only Sir Fraser Morrison set to be paid from pre-pack receivership deal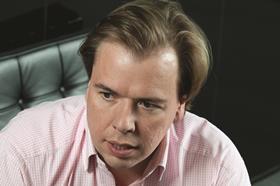 The creditors to troubled architect RMJM are set to be left empty handed after three of the firm's companies were placed in receivership last month.
In October, three of the firm's subsidiaries, RMJM Limited, RMJM Scotland Ltd and RMJM London Limited were all placed into receivership. They were sold in a pre-pack deal to RMJM Architecture Limited, a subsidiary of RMJM Group Limited.
A letter to creditors last month from the firms' accountants KPMG, seen by Building's sister title BD, said that creditors to the firms had "no prospect" of receiving a dividend.
It said the £22m of secured debt belonging to Sir Fraser Morrison, the majority shareholder in the firms, took precedence.
The document also revealed that the RMJM firms owed £1.8m in missing national insurance, PAYE and VAT payments.
Plus, it said that the firms' headcount had fallen from an average of 1,168 employees 30 April 2009 to around 310 last month.
It is not known how many creditors there are or what the final bill will be. When the firms entered receivership they owed £416,331 in county court judgements.