Elderly former partners of dissolved RMJM Partnership and Bett Homes face £1m compensation claim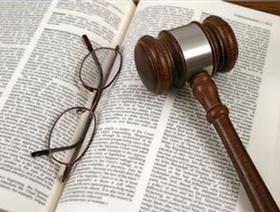 The family of a former building worker alleged to have died of asbestos poisoning have launched a £1m court claim against three elderly and retired RMJM architects and Scottish housebuilder Bett Homes.
Documents filed at Scotland's supreme civil court, the Court of Session, reveal that the family of the late John Angus Miller, who died of mesothelioma at the age of 70 in 2009, are claiming £1,150,000 plus interest over the "alleged negligent exposure" of Miller by his former employers to asbestos dust during his working life.
The claim was originally filed against Bett Homes - which employed Miller as a carpenter and joiner between 1962 and 1967 - and RMJM Scotland Ltd, whose predecessor firm RMJM Partnership employed Miller as a clerk of works from 1967 to 1973.
However, after RMJM Scotland Ltd went into receivership last October, the claim was amended to target six former partners of RMJM Partnership.
Building understands that only three of the six are still alive - former chairman and president Sir Andrew Derbyshire, 89, former president Vernon Lee, 88, and another former partner Alan Wightman, also believed to be in his 80s.
Derbyshire is the father of prominent housing architect and managing director of HTA, Ben Derbyshire, while Lee is the father of architect Marcus Lee, a director at Glenn Howells Architects.
The document of claim, which is on behalf of Miller's Norfolk-based widow Elizabeth and five other family members, stated that while working for RMJM Partnership, John Miller worked on the construction of Dundee's Ninewells Hospital.
It stated: "He oversaw the work to fit the roof cover. This consisted of asbestos roof sheeting. He regularly checked the workmanship of the roofing contractors… a lot of the dust from the asbestos roof cover lay around. As the deceased walked through it, dust was raised into the air. There was also asbestos sheeting…with which the pursuer came into contact."
Referring to Miller's employment by Bett Homes, the document said: "He worked on first and second fix in new build housing at various sites in Scotland. He was regularly exposed to asbestos sheeting in soffits and barge boards and also to asbestos in Artex which was used to cover ceilings."
The document also claimed that Miller regularly handled and sawed asbestos boards and sheeting earlier in his career, from 1954 to 1959 while working near Dundee as an apprentice joiner and carpenter for Steve Blaines, a employer who is not among the defendents.
It also admitted that Miller was a smoker who suffered from "various medical disorders" which damaged his life expectancy.
RMJM Partnership was dissolved in the mid 1980s when its shares were sold to current RMJM owner Sir Fraser Morrison.
No defences have yet been filed and RMJM, Bett Homes and the former RMJM partners all declined to comment.