RMJM's Hong Kong arm has been wound up after being hit with a series of winding-up petitions from creditors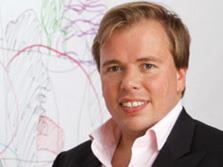 The news comes just a couple of weeks after 25 former staff issued a press release to say they were owed more than £250,000 in missing wages.
A spokeswoman for the group said: "We will continue our efforts to recover the money we're owed. We'll collaborate with the appointed liquidator to track all funds that the company received recently."
The firm was put into liquidation earlier this week following the first in a series of winding-up hearings due to be held in Hong Kong in coming weeks. The petition is believed to have been filed by office equipment supplier Fuji Xerox.
RMJM commercial director Declan Thompson told Building's sister title Building Design the problems in Hong Kong had been caused by around US$10 million of liabilities and added: "[This is] us continuing to manage out the legacy issues of the business and this was simply one of them."
He also took a swipe at those former Hong Kong staff who left at the end of 2010 to set up rival practice 10 Design. "When the 10 Design guys abandoned the business, they left us with about $10 million of liabilities to manage. We have been doing this since then, while at the same time rebuilding the business.
"With the support of the creditors, that balance has actually been reduced by between 80% and 90%. We had one creditor that refused to work with us and brought about an end to the company sooner than we had planned, effectively depriving the other creditors of the opportunity to get paid which is a shame. We are working with the liquidator to deliver the best possible outcome for staff."
Last week RMJM chief executive Peter Morrison announced it had added five studios to its business with new offices in China, Pakistan, Bolivia and South Africa.
It said they will be locally led, regional partner studios "which represent a significant change in the [firm's] business model".
Thompson added: "The company RMJM Hong Kong Limited was always being wound down in favour of the structure we have been putting in place."