KPMG steps in as architect's three British subsidiaries placed into receivership, with new business RMJM Europe created in their place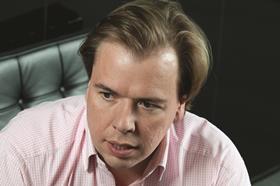 RMJM's three UK subsidiary companies are no longer trading after the troubled architect today placed them in receivership.
The firm said it had taken the step with a "deep sense of regret" following a strategic review of the group's structure and operations.
RMJM added that the move, which has seen KPMG appointed as the receivers of RMJM Ltd, RMJM London Ltd and RMJM Scotland Ltd would secure the firm's 120 UK jobs.
All contracts, and UK-based architecture teams, have been acquired by a new business – RMJM European Division which, along with RMJM Middle East, RMJM US and RMJM Asia, will now comprise the RMJM Group.
RMJM chief executive Peter Morrison said: "The RMJM team around the world has shown tremendous resilience and loyalty in extremely challenging circumstances over the last number of years.
"The financial issues the business has faced are a direct impact of a brutal global recession and the well-documented impact of this on the UK construction market. This restructuring is designed to support the clients, projects and the staff of RMJM's business in the UK."
The firm said the restructuring would not impact or affect the Group's operations in the US, Far East and Middle Eastern businesses or activities of the RMJM Group.