Architect's pre-tax profit up 22% partly thanks to work in the Far East, Australia and Europe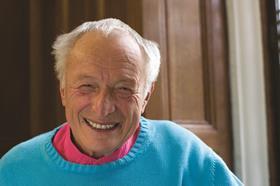 Lord Rogers' architecture practice Rogers Stirk Harbour & Partners (RSHP) has posted bumper results for the year ending 30 June 2011, with turnover and profit up on the previous year.
A boost in international work - particularly in the Far East and Australia - helped RSHP's turnover jump by over half to £25.8m, up from £16.9m in 2010.
Pre-tax profit also grew by 22% to just over £1m, up from £847,000 in 2010, according to its latest accounts filed at Companies House.
Staff at the global architecture practice appear to be benefitting financially from the firm's rapid growth, with the average employee taking home a salary of £89,129 - up from £79,967 in 2010.
As of June last year, RSHP employed 148 people, of which 91 were architects.
Turnover in the UK remained steady at £7.6m, while fees from Australia more than doubled from £2.9m to £6.8m.
Turnover in the rest of Europe grew three-fold, boosted by work at Las Arenas in Barcelona and Geneva Airport.
Rogers said: "The new work is challenging and stimulating, as the scale of the projects we are involved with becomes larger, our role is increasingly to develop design approaches that humanise such major infrastructure plans."