Case goes to arbitration as client chases £72m
The row between Interserve and the client which kicked if off an energy-from-waste scheme in Glasgow three years ago has gone to arbitration.
Viridor booted Interserve from the job (pictured) after losing patience with the firm, complaining that it "repeatedly failed" to meet its delivery milestones.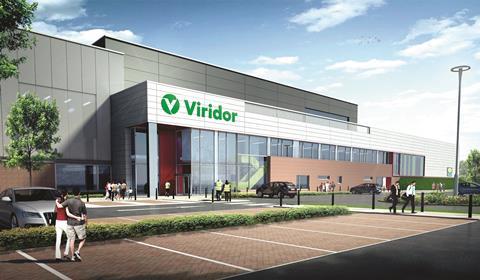 The decision came just a day after Interserve said its then chief executive Adrian Ringrose, who spearheaded the move into energy-from-waste which has so far racked up more than £200m in losses, was stepping down "in order to pursue the next phase of his career".
Viridor's parent, listed water utility Pennon, has since said that it has been forced to shell out millions of pounds carrying out remediation work and in its annual report this summer said the cost of the scheme, called the Glasgow Recycling & Renewable Energy Centre, had ballooned from £155m to £273m.
Following Interserve's administration in March, Pennon maintained it was owed a total of £72m from Interserve's construction business for its botched work on the job but admitted it was not likely to receive the amount in full.
In its half year results, published yesterday, Pennon said: "Viridor are contractually entitled to recover incremental costs from the original principal contractor Interserve Construction Limited. We have now issued arbitration proceedings to progress legal recovery of the debt."
Pennon has previously said it is chasing £97m it says it has spent "to address remediation and non-conformities" at the plant.
As well as the £72m it says Interserve owes, it added that a further £25m was due from "other contractors and advisors".