Hoppé family opening new fabrication plant under historic Braithwaite Engineers brand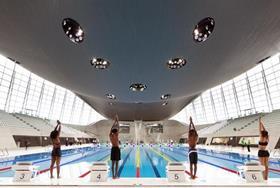 Rowecord's former owners are moving back into structural steel with the opening of a new plant in beleaguered Port Talbot.
Braithwaite Engineers Ltd, which is owned by the Hoppé family, has unveiled a new 25,000 sq ft structural steelwork fabrication facility at a site in Baglan, near the threatened Tata plant.
Braithwaite is one of a number of companies that continued to trade under the umbrella of the Hoppé's Rowecord Holdings following the collapse of its structural steel subsidiary Rowecord Engineering in 2013, which led to 430 job losses.
Braithwaite dates back to the Victorian era when it built much of India's railway network and rolling stock. It has continued to produce water storage tanks at its Neptune Works in Newport since the 1920s.
Braithwaite's Baglan works boasts sufficient crane capacity to lift single units weighing up to 30 tonnes and a new computer-controlled profiling machine, which can cut and drill steel plates up to 16m long.
Combined with other equipment, the new plant will be capable of fabricating structural steel components up to 45m long.
The company had already taken on six skilled fabricators and welders, which it plans to increase to 20, with additional management support staff.
Braithwaite Engineers managing director Ian Hoppé said: "There is much uncertainty around at the moment but we are passionate about keeping skilled and quality engineering alive in South Wales and determined to drive the business forward."
Building reported in 2014 that following Rowecord Engineering's collapse into administration, Saudi steel firm AIC Steel Group bought the company's Newport steel factory.
Rowecord's high profile projects included the British Museum extension and the roof of Zaha Hadid's Olympic Aquatic Centre (pictured) as well as stadia for Cardiff City Football club and Llanelli Rugby Club.