Chief executive Rob van Wingerden will receive a year's basic salary when he goes in April
Dutch contracting giant Royal Bam has announced Rob van Wingerden will be stepping down as the group's chief executive in April.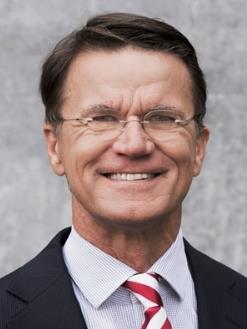 Van Wingerden (pictured) had been with Bam since 1988 and a member of the group's executive board for the past 12 years.
He had been chief executive for more than five years and had led Bam's efforts to get the business back into the black after a series of losses in the mid-2010s.
Bam said van Wingerden will relinquish his role after the group's annual general meeting in April.
The outgoing chief executive will receive a severance payment of a year's basic salary as part of his contract. In 2018 van Wingerden's total remuneration package was more than €1.5m (£1.25m), including €686,000 (£569,000) basic salary.
Until a successor is appointed Bam's chief financial officer Frans de Houter will assume the role on an interim basis.
In 2018 Bam posted group pre-tax profit of €115m (£95m) on turnover of €7.2bn (£6bn).
The group, which owns Bam Construct and civils contractor Bam Nuttall in the UK, announces its annual results for the year to 31 December 2019 this Friday.
Meanwhile, Bam's construction arm in Scotland this week started work on a new £19m health centre in Clydebank.
The three-storey building is expected to be completed in the autumn of 2021.
The business is also working on Scotland's largest health centre in Parkhead, Glasgow, and a £19m health centre in Greenock.