Royal Imtech is struggling to agree better funding arrangements with its financiers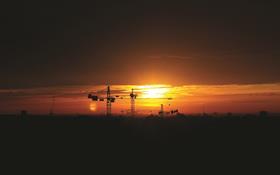 Troubled Royal Imtech has announced its German division has filed for insolvency, after the group failed to agree better funding arrangements with its financiers.
Royal Imtech made the announcement last Thursday, and in an update to investors via the Dutch stock exchange this morning, the firm said it had still not reached an agreement with its financiers, adding it was considering "options to preserve as much of the group as possible".
Royal Imtech has not made any reference to its UK M&E division in any statements over the past week and Building has no information to suggest the impasse between Royal Imtech and its financiers will impact on the UK business.
In a trading update last month the firm said it made a €45-€50m operating loss over the first six months of 2015, measured as earnings before interest, tax, depreciation and amortisation (EBITDA).
Commenting on its performance over the period, Imtech said: "The performance in Germany, the UK, Nordic and Traffic & Infra business have declined and the performance in Benelux, Spain and Marine business have improved."
Imtech has faced more than two years of difficult trading, including losses and writedowns in Germany and Poland.