Energy secretary refuses planning permission for controversial offshore project in face of local opposition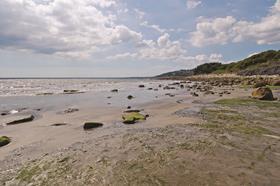 A £3.5bn offshore wind farm off the Dorset and Isle of Wight coasts has been refused planning permission by the government.
Energy secretary Amber Rudd refused planning permission for Navitus Bay - a controversial wind project which would have seen up to 194 turbines installed with a capacity to generate 970mW of electricity off the area's Jurassic Coast.
The scheme faced vehement opposition from local MPs, councils and campaign groups, who said it would ruin views of the Dorset coast and damage its status as a Unesco world heritage site.
The project was developed by Nativus Bay Development Ltd, a 50-50 joint venture between EDF Energy and Eneco Wind UK, the UK arm of Belgian renewable energy supplier Eneco.
In a letter to Navitus Bay refusing the application for a development consent order, the Department for Energy and Climate Change (DECC) admitted that the project would have created up to 1,700 full-time jobs.
It also acknowledged that there is a "presumption in favour of granting development consent for certain types of nationally significant energy infrastructure projects."
However, in its case against giving the project the go-ahead, DECC said the local area could lose up to £6.8bn in tourist income over the lifetime of the project due to a potential 20% loss in tourist numbers. DECC added that proposing to build the project on a world heritage site was "a high hurdle for any project to cross".
Navitus Bay project director Stuart Grant said the client was "clearly disappointed" by the government's decision.
He said: "We would like to thank the communities of Dorset, Hampshire and the Isle of Wight and all our stakeholders for the high level of engagement they've shown in the project."
He added: "We will now discuss the options available with our shareholders and update stakeholders in due course."
The decision comes after the department has axed a string of renewable energy schemes since May's general election, including the closure of the renewables obligation - which funded renewable energy projects via levies added to household energy bills – for onshore wind farms a year earlier than expected.
According to data provided by Barbour ABI, which is owned by Building's publisher UBM, the move has put 338 proposed wind farms worth £6.4bn at risk.