Engineer takes £1.7m hit from winding down two divisions, but firm's underlying performance improves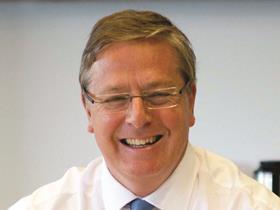 Engineer Waterman has been dragged to a £1.3m half-year after-tax loss after taking a £1.7m hit from winding down its businesses in Russia and the UAE, although the firm's underlying performance improved.
The firm posted an after-tax loss of £1.3m for the six months to 31 December 2013, after posting a £27,000 after-tax profit the previous year.
In Waterman's statement to the stock exchange this morning, only the after-tax profit figure took into account the exceptional costs of pulling out of Russia and the UAE.
Pre-tax profit grew six-fold to £0.6m, up from £0.1m the previous year, and Waterman said it was on course to triple pre-tax profit over the next three years.
Revenue grew 8% to £34m, up from £31.4m.
Waterman chief executive Nick Taylor told Building: "The business that's continuing is very profitable and is growing".
Taylor said the firm decided to pull out of Russia and the UAE just over a year ago after a review of its operations concluded it should "refocus back on the UK".
The UK business grew 18% over the period to £28.4m revenue and now accounts for 86% of Waterman's business.
The UK division reported an operating profit of £613,000 for the period, with all its professional businesses posting an operating profit except its civil and transportation business, which made a £583,000 loss, in part due to restructuring to take out £300,000 of management costs.
Taylor said the firm's improving financial performance, when the costs of pulling out of Russia and the UAE are discounted, showed its "strategy is working".
He said: "We see the UK as a solidly performing area and the recovery that started in London is now starting to impact on our regional businesses."
Taylor added significant recent wins in the retail sector on Hammerson and Westfield's £1bn Croydon mall and Hammerson's £150m Victoria Gate retail development in Leeds would "start to come through in design work in 2015 and benefit the UK business".
The UK division increased its headcount of engineers and environmental consultants by 5% to 1,041 over the past eight months.
Overseas, the firm's remaining businesses in Ireland, Poland and Australia "generated an operating profit," Waterman said.