Supermarket takes £92m hit after axing new stores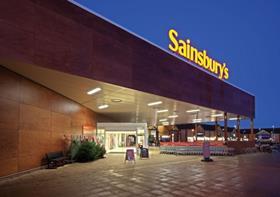 Sainsbury's has ditched 15 planned superstore developments at a cost of £92m, after carrying out a review of its property pipeline.
The move is part of a shift in focus to smaller Sainsbury's Local stores. The retail giant will continue to push ahead with aggresive expansion plans for its network of Sainsbury's Local stores, with around two set to open a week.
Sainsbury's Locals will exceed the number of superstores later this financial year, Sainsbury's says.
Meanwhile Sainsbury's online grocery sales hit £1bn for the first time during the period.
The retail giant announced the updates while posting interim half-year results on Wednesday, including a 7% rise in pre-tax profits to £400m.