Materials giant to buy a controlling interest for £1.8bn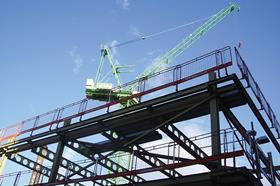 Materials Saint-Gobain has announced plans to acquire a controlling interest in construction chemicals company Sika.
The building materials firm told the London stock market that it is purchasing Schenker Winkler Holding AG, owner of 16.1% of Sika's capital and 52.4% of its voting rights, for SW F2.75bn (£1.8bn).
Sika, which posed more than 8% average annual growth between 2007 and 2013, employs over 16,000 people in 84 countries and reported SW F 5.1bn in sales in 2013 (£3.35bn).
Following the acquisition, Sika will be consolidated on Saint-Gobain's accounts, boosting the latter's net income.
However Saint-Gobain said it does not intend to launch an offer for Sika's remaining shares. It also claimed that the close alignment between the activities of Sika and Saint-Gobain is expected to generate €100m (£79m) in annual synergies from 2017, rising to €180m (£142m) from 2019.
The transaction is subject to clearance from the competent anti-trust authorities and is expected to be finalised in the second half of 2015 at the latest.
Saint-Gobain also announced the launch of a competition for the sale of glass packager Verallia, which employs around 10,000 people and has plants in 13 countries.
Pierre-André de Chalendar, chairman and chief executive officer of Saint-Gobain, said:"The transactions meet the objectives we announced in November 2013 to raise the growth potential and reduce the capital intensity of our businesses, increase our presence in emerging countries and in the US, and expand our range of differentiated products supported by strong brands.
"We are looking forward to working with Sika to enhance the growth potential of this excellent business."