AIC Steel buys factory and creates 120 jobs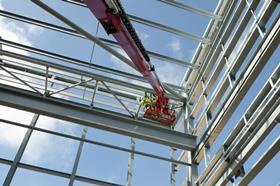 Saudi steel firm AIC Steel Group has bought the former Rowecord steel factory in Newport, with the intention of rebooting production and creating 120 jobs.
Rowecord went into administration last April, making 430 people redundant and owing £24m to creditors.
AIC Steel plans to produce about 18,000 tons of structural steel a year from the Newport facility and has already recruited a number of former Rowecord employees, according to the BBC.
AIC Steel employs 4,500 people and his built several major projects in the Middle East, including Kingdom Tower and Al Faisaliah Towers in Riyadh, Saudi Arabia and Medina Airport, Saudi Arabia.