Preferred bidders to be announced next summer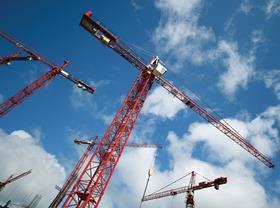 Scape has revealed details of its new £1bn national consultancy frameworks.
The two frameworks will replace the current Built Environment Consultancy Services framework, which will run out in October next year.
One framework will cover England, Wales and Northern Ireland and the second will solely serve Scotland.
Scape's National Consultancy frameworks will cover a broad range of professional services and can be used by any public sector organisation.
Mark Robinson, Scape Group chief executive, said: "The public sector is operating in a much tougher economic environment and is being pushed to deliver more with fewer resources.
"The decision to widen the remit of our consultancy offer has been taken following thorough market analysis and client consultation. The appointed delivery partner or partners will work closely with local supply chain networks to facilitate access to local companies and to maximise local spend"
Each lot will provide support in the areas of built environment consultancy, civil engineering and infrastructure consultancy and asset management respectively.
The services available within these lots include project management, quantity surveying, building surveying, commercial surveying, architecture and design services and engineering services.
A contract notice will be published later this year with preferred bidders announced in summer 2020.
The frameworks will be open to individual firms and consortium bids and will run for a period of four years from August 2020.
According to the Prior Information notice published this morning, market awareness events will take place in Edinburgh on 19 September, Leeds on 23 September and London on 25 September.
Scape's new consultancy frameworks
| Framework & Lot | Lot Information | Lot Value |
| --- | --- | --- |
| England, Wales & NI – Lot 1 | Built environment consultancy | £350m |
| England, Wales & NI – Lot 2 | Civil engineering and infrastructure consultancy | £250m |
| England, Wales & NI – Lot 3 | Asset management | £100m |
| Scotland – Lot 1 | Built environment consultancy | £150m |
| Scotland – Lot 2 | Civil engineering and infrastructure consultancy | £100m |
| Scotland – Lot 3 | Asset management | £50m |