Government publishes long-awaited baseline design guidance to set out standardised approach to school building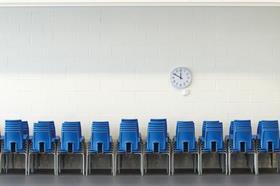 The Department for Education has published its long-awaited baseline design guidance for schools to be built under its flagship £2.4bn Priority School Building Programme.
The design guidance, published on the department's website this afternoon, comprises designs for two secondary schools, for 1,200 pupils and a primary school for 420 pupils.
The DfE said the designs were sketch designs (equivalent to RIBA stage C) and had been developed by the schools capital body the Education Funding Agency (EFA).
As first revealed by Building in February, the designs see a reduction of the overall gross area averaging 15% in secondary schools and 5% in primary schools.
The department said the designs had been informed by studies of existing school buildings, including post-occupancy evaluation. It added that they were expected to evolve as the programme progressed.
The DfE said: "The designs are based on typical curriculums, but have the flexibility to accommodate a range of teaching approaches.
"The designs are not site-specific but will suit a range of sites and orientations. One of the secondary designs is devised as a 'kit of parts' making it particularly suitable for awkwardly shaped sites or those where some buildings are being retained.
"External areas are not in the scope of the project, although consideration is given to access to the outside."
For a full briefing from the EFA on the baseline designs, see Building.co.uk tomorrow.