Soben office in Chicago will be headed by former Faithful & Gould director
A Scottish cost consultant which is working on the HS2 railway and One Nine Elms tower scheme in London is expanding into the US with a new office in Chicago that will also target work in the rest of the Americas.
Glasgow-based Soben, which is celebrating its tenth anniversary this year and employs 90 people, will run its US base with an initial team of 11. It will be headed by former Linesight and Faithful & Gould director Joe Cusick who started at the business earlier this month.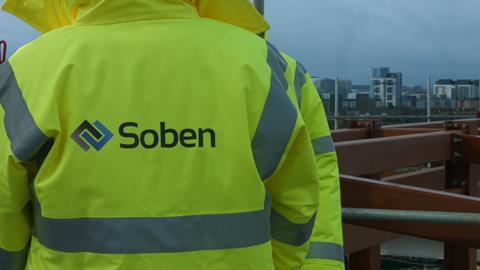 Scott Smyth, founder and chief executive of the firm, said the US operation was looking to expand to a headcount of 40 and income of $5m (£3.7m) by the end of next March.
He said it was looking to break into three key markets in the country – data centres, renewable energy and infrastructure – as well as jobs in Mexico and Chile.
The firm had been on the verge of opening an office in Australia last year but the move was scuppered by the pandemic and that country's decision to close its borders to overseas visitors.
Smyth added: "Our initial plan was to expand in a smaller market, in a smaller country first and then take lessons from that before moving into the US. But opportunities have arisen over the past six months that made us say: 'Let's go for the US now'."
As well as cost management, the firm, which is expecting UK income to hit £6.5m by March next year, also carries out estimating, commercial management and project controls work.
The firm's US expansion has been supported by Scottish Development International through grant funding received via its international manager for hire programme.
Its work on HS2 includes the scheme's stations at Euston and the main terminal in Birmingham at Curzon Street.