Latest ONS GDP data shows construction output decreased by 0.7% between July and September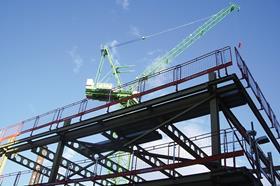 Construction is in recession having contracted for the second quarter in row, according to the latest figures from the Office of National Statistics (ONS).
Construction output decreased by 0.7% during the third quarter of 2017 (July – September), following a fall of 0.5% from April to June.
However, growth domestic product (GDP) grew 0.4% during the third quarter despite construction continuing to act as a drag on the UK's growth.
ONS data earlier this month for the sector for the three months to August showed construction output slipped by 0.8% compared with the previous quarter, driven by declines in new work and repair as well as maintenance activity.
The latest Markit/CIPS data at the beginning of October recorded a score of 48.1 for September, down from 51.1 in August, falling below the index's 'no change' threshold for the first time in 13 months.