Construction workers at nuclear power plant decide to strike over alleged refusal to have full-time shop steward on site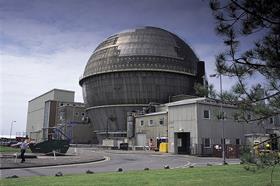 Construction workers at the Sellafield nuclear power plant in Cumbria have decided to go on strike over the alleged refusal of contractors and Sellafield Ltd to have a full-time shop steward on site.
Workers from nine sub-contracting companies involved in the decommissioning and renewal project at Sellafield planned to impose an overtime ban and working to rule - meaning doing no more than the minimum work required by their contracts - from Thursday.
Workers at most of the companies involved at Sellafield will also be striking between 05:30 and 08:00 on 1, 9 and 16 September followed by a 24 hour stoppage starting at 00:01 on 23 September.
Workers on the site are calling for the creation of a full-time shop steward on-site to improve industrial relations, and address increasing health and safety concerns and the site's welfare facilities.
Unite regional secretary for the North West, Mick Whitley, said: "The bully boy tactics by the sub-contractors are still continuing as our members raise legitimate concerns about health and safety.
"The shop stewards have agreed a future programme of industrial action in response to the intransigence of the various employers.
"Unite has repeatedly called for meaningful talks, but they have been rebuffed at every stage, and our members have no alternative but to take industrial action, including a day's strike on 23 September."
Ballots are also being held at four further sub-contractors, for industrial action on the health and safety issues, with the ballots close this Wednesday.
Responding to the industrial action, contractors' group NAECI dismissed concerns over health and safety at Sellafield, providing data on accident rates at Sellafield compared to the national average, which shows that the number of reportable injuries at Sellafield over the last five years is consistently significantly below the national average.
In a statement, the group said: "All workers on the site are encouraged to report safety concerns through well established procedures, regardless of which company they work for, they can do this anonymously if they prefer.
"The national agreement under which we operate – a partnership between employers and unions also demands a strong commitment to safety. As employers we endorse this through working with an extensive network of trade union representatives (28 in total). We see no reason why this system, which has served us well for a number of years, cannot continue to provide ongoing success."