Seven firms have been appointed to a £200m framework for school building projects across North Wales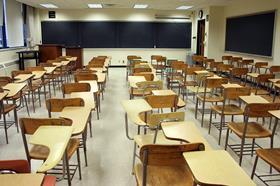 The North Wales Schools and Public Buildings Contractor Framework is a partnership between the Welsh Government, the Welsh Local Government Association and local authorities with goal of improving the condition of schools across the region.
The seven firms appointed to the framework are:
Miller Construction
Kier
Balfour Beatty
Read Construction Holdings
Watkin Jones
C Wynne and Sons
Wilmott Dixon Construction
The framework is for four to seven years.
It will also include a range of wider public building developments across North Wales.
Dr Mohammed Mehmet, chief executive of Denbighshire County Council said: "This framework aims to maximise the benefits of the projects to the local community and sustain economic development.
"The main driver for this project is to obtain value for money from public procurement and deliver community benefits across the region. Considerations will include training and employment targets, prompt payments of sub -contractors, opportunities for supported businesses, education, work experience, community initiatives and open opportunities for small medium enterprises".