Contractor admits its order book has shrunk in recent months
Britain's biggest steelwork contractor, Severfield, is "cautiously optimistic" for the future despite a shrinking order book, in a trading update issued ahead of its annual general meeting taking place today.
The firm's UK and Europe order book has dipped from £271m in June this year to £270m this month, and its pipeline of work in India has decreased from £110m to £94m over this time, meaning it is £17m weaker than two months ago.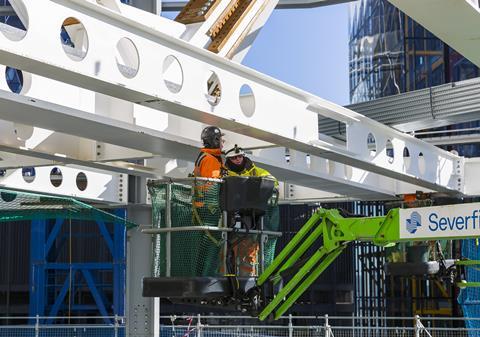 Tendering and pipeline activity are "encouraging despite some client investment decisions being deferred," according to Severfield.
The company claims that its diversity of clients and sectors, as well as geographic spread, have helped provide "additional resilience" to weather the economic impact of the pandemic.
Although covid-19 has "impacted profitability" the company's activity levels returned to pre-lockdown levels in the second quarter of 2021.
"Despite the current ongoing market uncertainty, the strength of our order book, our encouraging pipeline of opportunities, our strong balance sheet position, our expertise in managing complex projects and our long-standing client relationships enable us to feel cautiously optimistic in our outlook for the 2021 financial year," it said.
Severfield's chairman, John Dodds, will step down from the board later today, and will be succeeded by non-executive director Kevin Whiteman, who has been on the board since 2014.
The contractor had £16.4m net cash in the year to 31 March and has modelled a range of scenarios for its current financial year including a 'worst case' impact which sees no more orders for the next 12 months and a second lockdown later this year.
Pre-tax profit in the year to 31 March was up 4% to £25.8m. Revenue during the period was up 19% to £327m.
In a signal of its confidence going forward, the company is proposing a final dividend of 1.8p per share for 2019-20, resulting in a total dividend of 2.9p per share.
Today's trading statement said: "We continue to see a good number of opportunities, albeit at competitive prices, in our key market sectors, including in the industrial and distribution, data centre, infrastructure and stadia and leisure sectors."