Value of deal could rise to £37m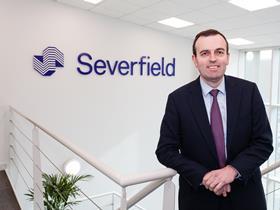 Severfield is paying up to £37m for a Bolton-based steelwork contractor as it eyes growth in nuclear and other power sectors.
Family business Harry Peers, which was set up in 1933 and is headed by the eponymous founder's relative, Michael, has carried out structural steel jobs worth more than £21m at Sellafield in Cumbria and has worked on other nuclear projects at Trawsfynydd Power Station in north Wales and the Rosyth naval dockyard in Scotland.
Peers made a pre-tax profit of £3.4m in th 12 months to April, from a turnover of £21m. It employs 63 people.
Severfield is paying £18m in cash and a further £12m in cash equivalents such as shares. It has also agreed to shell out another £7m in late 2020, depending on Peers meeting performance targets by next August.
Alan Dunsmore (pictured), chief executive of Severfield, said: "Harry Peers' experience in specialist, highly regulated, non-cyclical markets will enhance our future growth plans through expanding the group's capabilities and sector reach."
Severfield, whose current jobs include the Google building in King's Cross and which posted a turnover of £275m and a pre-tax profit of £25m in the year to March, said Peers' existing management would remain.
Severfield has previously said it wants to get underlying pre-tax profit up to £26m by next year as part of a strategic target.