Firms have until 3 June to register interest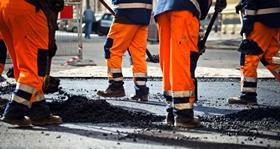 Sheffield city council has started the search for contractors to work on a £2bn civils framework.
The council said it was looking to set up a framework for public sector bodies in the Yorkshire and Humber region, as well as the Sheffield Local Enterprise Partnership region.
It said the framework, which is called the YORcivil Major Works Contractors Framework Agreement, would mainly involve civil engineering works including bridges and structure works, highway surfacing and flood alleviation works.
In a contract notice published to the Official Journal the council said: "Principles of collaborative working and partnering will be key to the relationships under the framework."
Up to eight firms are expected to be appointed to the framework, which is expected to run for four years.
The council has also said there is a possibility the deal can be extended by an additional two years.
Firms interested in the deal have until noon on 3 June to register their interest.
Submitted tenders will be considered by registered officers that same day, with the evaluation process due to start at 2pm.