Firm reports a 53% fall in pre-tax profit as revenue grows 11%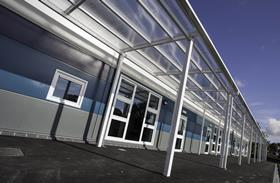 Shepherd Group has reported a 53% fall in pre-tax profit to just £13m on revenue of £748m.
In its accounts for the year to 30 June 2013, the group posted pre-tax profit of £13m, down from £27.6m in the year before.
However, it also reported an 11% rise in revenue to £748m, up from £671.6m, although this included £5.7m of revenue from operations that were discontinued over the year.
Writing in the accounts, Alan Fletcher, chair of Shepherd Group, said the year to 30 June 2013 had been "one of the most difficult years of the recession for the Group's businesses".
He said the firm's built environment division reported a 15% increase in 2013, its third successive annual increase.
However, he added that Shepherd Construction, one of the division's main businesses, reported a fall in profit, though the firm's accounts did not provide a divisional breakdown.
Fletcher said: "Strong earnings in the London and eastern regions have been adversely impacted by a number of challenging contracts in the western region and by a strong focus on achieving contract deadlines.
"The business is seeking to target a lower level of revenue but of significantly higher quality as it manages the margin pressure in the market generally and the risk/return profile of its varied sectors."
He added that Shepherd Homes was benefiting from "significant signs of recovery" in the housing market following government interventions to increase homebuyers access to finance.
He said the division's other businesses, Shepherd Engineering Services and Shepherd FM, grew revenue in 2013.
Fletcher said that Shepherd Group Engineering, a new division formed from its Portastor and Portasilo businesses in 2012, had had a "very challenging start" because of "two problematic and loss making contracts", which were set to have a continued impact in the year 30 June 2014.
He added that the Portakabin business had reported a slight dip in revenue and profit following the end of the 2012 London Olympic construction programme.
He said: "The [group's] strategy focuses on improving the quality and mix of group earnings with each division taking actions to broaden their markets in sectors with attractive margins."