Board to see salaries cut by half
SIG has temporarily closed its UK and Ireland trading sites in response to the ongoing coronavirus pandemic and was cutting the pay of its board by half.
The materials supplier had previously said it was trading as normally as possible within local government guidelines.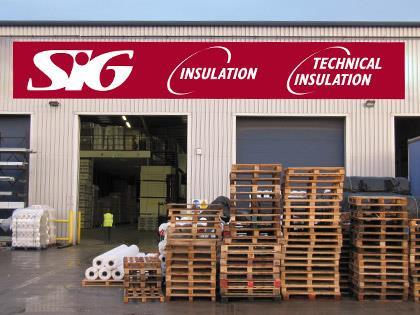 But now SIG has been forced to suspend a majority of its operations across the UK and Ireland.
The firm said: "Large parts of our UK market have seen sales fall away rapidly, in common with the broader construction industry.
"Therefore, we have concluded that it is necessary and appropriate to temporarily close our UK operations – specifically the distribution and roofing businesses."
>> Government shifts 2m social distancing advice to 'where possible'
>> Coronavirus: The major construction firms shutting their sites
>> Webinar available on demand now: Covid-19's impact on construction - the legal view
It also said that further restrictions announced by the Irish government on Friday had resulted in the suspension of construction activity and as a result, all of SIG's trading sites in Ireland were temporarily closed this morning.
The firm did say it would be open to service critical and emergency projects, such as for the NHS, energy and food sectors, as well as for safety reasons and to ensure that there is an orderly closure programme.
The firm also revealed it was asking all UK and Ireland employees to take lower pay during this period and said all members of the board were taking a 50% cut in pay.