Singaporean property developer expands into London market with £50m stake in Galliard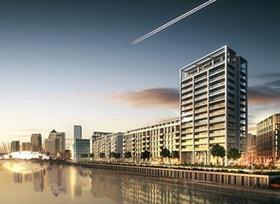 Singapore property developer Oxley Holdings has bought a 20% stake in Galliard Group for £50m.
The move sees Oxley expand further into the London market, with the developer's portfolio in the capital already including the 3,000-home Royal Wharf residential scheme (pictured).
Galliard's founder Stephen Conway will remain as chairman and CEO, while it will also continue to trade as Galliard Homes.
Oxley's Chairman & CEO, Mr Ching Chiat Kwong and Deputy CEO, Mr Low See Ching, will be appointed as investor directors to the group's board.
Ching Chiat Kwong, chairman & CEO of Oxley, said: "Galliard has a well proven track record and this acquisition signals our confidence in the UK property market and London in particular."
He added: "We look forward to leveraging this partnership in a variety of ways and hopefully complement our future developments in London."
Galliard Homes chief executive Stephen Conway said: "We believe this milestone transaction by Oxley will create business opportunities for both Galliard and Oxley.
"The synergies are obvious. Galliard is a London-centric developer that has a strong selling profile in Singapore. Oxley is a dynamic Singapore-based property developer with a rapidly growing London presence."