British Land selects contractor with aim of creating cost savings on developments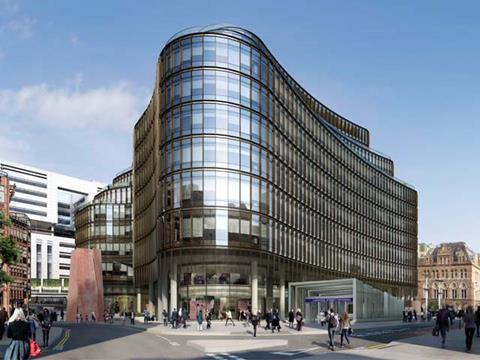 British Land has selected Sir Robert McAlpine as delivery partner for its major pipeline of schemes at Broadgate in central London.
The contractor will initially deliver schemes worth around £400m at 100 Liverpool Street and 1 Finsbury Avenue, with combined floor space of over 800,000 sq ft. British Land valued the two schemes at £260m and £150m respectively last September. Work on both projects is expected to begin in 2017.
The appointment at the 30-acre Square Mile complex is a coup for Sir Robert McAlpine, which posted a £89.7m pre-tax loss in its last set of accounts to October 2014. The firm appointed its first ever chief executive, Tony Aikenhead, last November.
Broadgate is joint-owned by British Land and Singaporean investor GIC.
100 Liverpool Street already has planning permission for a Hopkins-designed overhaul that will add three floors to the building and create 515,000 sq ft of space, with retail at ground level.
Meanwhile, British Land has obtained a resolution to grant planning permission for the Arup Associates-designed [check] revamp of 300,000 sq ft 1 Finsbury Avenue Square.
The plans include a restoration of the 1984 Peter Foggo-designed building's facade and an extension providing two new floors and retail space at ground level.
British Land said the selection of Sir Robert McApline as its delivery partner at Broadgate would help it save money, standardise procurement and better co-ordinate its schemes.
Also at Broadgate, British Land recently submitted plans for a stack of four office blocks at 2 and 3 Finsbury Avenue Square rising to 32-storeys in height, also designed by Arup Associates.
If approved the project will provide 550,000 sq ft of commercial space for up to 5,000 office workers.
It will also incorporate a terrace, public restaurant, cafe and conference and events space, while at ground level a double-height arcade of shops will link Finsbury Avenue Square with Sun Street and Old Street.