Contractor sees off three big name rivals to take £600m job to redevelop the Battersea Power Station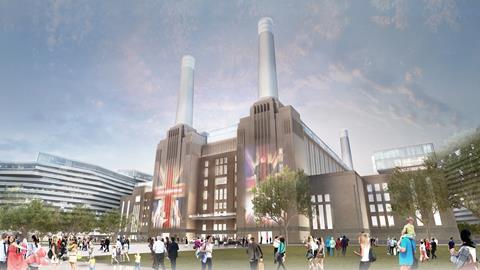 Skanska has been confirmed as contractor for the prestigious £600m job to redevelop the Battersea Power Station.
Building revealed last month Skanska had won the race, beating competitors Balfour Beatty, Lend Lease and Mace for the contract to redevelop the iconic grade II* listed power station into a major mixed-use scheme.
In August all four bidders pitched for the job in Kuala Lumpur, home of the Malaysian consortium of owners behind the Battersea scheme.
Philip Gullett, chief operating officer at BPSDC, said: "Skanska's appointment to restore and refurbish the Power Station is further demonstration of our shareholders' commitment to the development and a major step towards opening up the Battersea Power Station to the public.
"Skanska is a leading contractor, with the experience and expertise to undertake the work required on this Grade II* listed iconic building."
The £600m redevelopment of the power station building, which constitutes the main element of the second phase, will feature retail and events space on the lower floors, 58,000m2 of offices above and 248 flats crowning the building.
The scheme, designed by Wilkinson Eyre, also incorporates a circular glass lift that will emerge out of the top of one of the building's rebuilt chimneys, giving visitors views across London.
Mace is acting as construction manager on the £100m first element of the second phase, which involves the repair and restoration of the historic structure itself, including the iconic chimneys.
The site handover from Mace to Skanska will complete by the end of November, Battersea Power Station Development Company (BPSDC) said.
Work has already begun on dismantling the first of the 100m-tall chimneys, which together with the other three will be rebuilt using the same concrete and reinforced steel materials but to modern specifications by 2016.
Skanska is already working on phase one of the project, after the firm was awarded a £90m contract to fit out 866 homes on the £400m first phase, which is being built by Carillion.