Project the first PPP deal to be awarded in country for over a decade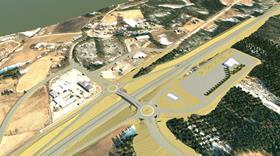 Skanska has been chosen to carry out Norway's largest ever road contract.
The Norwegian Public Roads Administration named Skanska as preferred bidder for the job, which involves building a new road between Loten and Elverum, starting about 100km north of the capital Oslo.
It is the first PPP project to be undertaken in the country for more than 10 years.
The deal will be worth about NOK 5.5bn (£510m) and includes construction and financing as well as operation and maintenance of the road for 20 years.
The contractor's Norwegian arm will manage the construction, while Skanska Infrastructure Development will manage the PPP project and investment.
Financial close is expected to be in the second quarter of this year.