Contractor's European arm returns to the black
Skanska has warned the weak outlook for its UK civils and construction operations in the coming 12 months remains unchanged but hinted the impact of Brexit may be easing.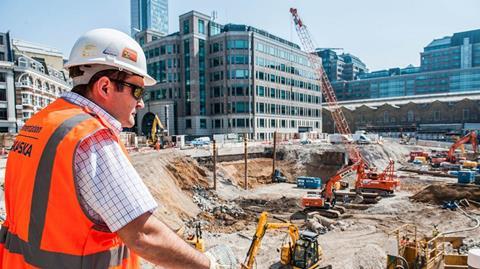 Announcing its annual results for 2019, the Swedish contracting giant's chief executive Anders Danielsson said Brexit was still limiting investments in the non-residential building market and civil market in the UK "but only to a certain degree".
Skanska has stuck with its 12-month outlook for all its markets, showing strong or stable conditions across the board, with the exceptions of Finland and the UK, where it expected weaker activity.
The contractor said it had turned 2018's overall European construction losses of SEK421m (£33.8m) into a SEK473m (£38m) profit, despite turnover dipping 10% to SEK31.4bn (£2.5bn). Its European operation includes the UK, Poland and the Czech Republic but excludes the Nordic countries.
While the domestic civils market may be suffering, Skanska has made inroads into the UK housing market, teaming up last year with household retailer Ikea to develop modular homes across the country.
The pair's BoKlock UK venture is currently building housing developments in Worthing and Peacehaven in Sussex and one scheme in Bristol. BoKlok has developed around 12,000 homes in Sweden, Finland and Norway.
Skanska's total group revenue for last year hit SEK176.8bn (£14bn), up 4%, with operating profit coming in at SEK7.8bn (£626m), up 62%, boosted by growth across the group's construction business.