Specialist contractor claims second half will be "much stronger"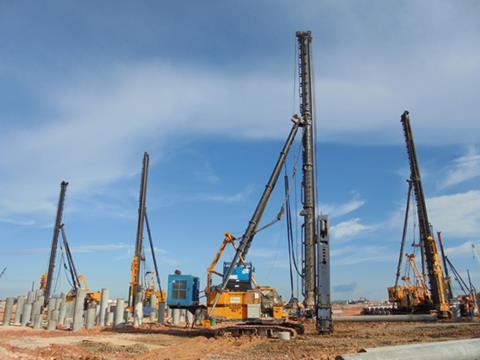 Keller has warned that its first half results will be "materially lower" than last year after worse-than-expected trading in the first four months of 2019.
The specialist contractor, which is overhauling underperforming operations in Asia and the Far East, said overall business had been "modest" and it expected profits to be weighted towards the second half.
Following a period of losses, Keller said it expected its ASEAN operations to return to profit in the second half, while restructuring plans were on track.
The firm said its US Moretrench business, which it bought last year, was trading well, although elsewhere its North American performance had been weaker than expected, partly due to adverse weather in January.
Europe was trading in line with expectations, while the Middle East was quieter following project completions and slow development of new schemes.
The group said it expected "a much stronger second half" but revenue for 2019 was likely to be much the same as last year's £2.2bn.
In March Keller reported underlying operating profit of £97m for 2018, a performance described by chief executive Alain Michaelis as "deeply disappointing".
The bill for restructuring the firm had seen its statutory pre-tax profit for the year collapse by 92% to £8.4m, thanks to £64m of write-downs and other costs.
Keller announces its results for the six months to 30 June 2019 on 29 July.