New consortium allows small businesses to compete on framework bids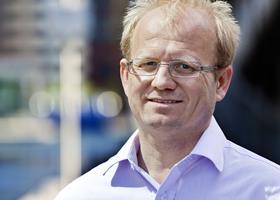 A group of construction and architecture SMEs have joined forces in an effort to win a larger slice of public sector contracts.
Assured Partnership, which consists of construction engineer's Crofton, project managers MF Projects, architecture firm Tuke Manton, and building surveyors William Martin, has been created to compete with larger companies for public tenders.
The new group exists as a separate legal entity and has secured two frameworks in the last six months of operation, with South London and Maudsley NHS Foundation Trust and South West London & St Georges NHS Trust.
Earlier this year a survey of 1,300 firms by Constructionline found that a third believed that competition from bigger rivals was the biggest barrier to winning work.
Crofton's managing director Steve Hale said the consortium was setup after the individual firms found that procurement panels had started to favour multi-disciplinary bids, which could deliver all aspects of a project.
He said one of the key advantages of the new partnership is the specialist skills which each individual company brings to the consortium. "It allows us to bid for work as if we were part of a larger organisation. We can offer a wide variety of specialist skills under one umbrella," he said.
"Local authorities tend to appoint larger businesses to provide every aspect of the project, believing it streamlines work, but often they are missing out on essential skills specialist suppliers provide.
"The government keep saying they are making it easier for SMEs to bid for public sector business, but the problem isn't being overcome because the procurers and the local authorities allocate projects, not central government.
Though Assured Partnership currently focuses on NHS and healthcare contracts, Hale said the group could expand into new sectors. "You never really know where a new venture will take you, if the brand becomes recognised in the market we may bid for larger contracts in the future," he said.
He said current projects include one valued at £250,000 per year in fees and another which will generate £200,000 for the consortium.