Gallery owner adds to Zurich, London and New York locations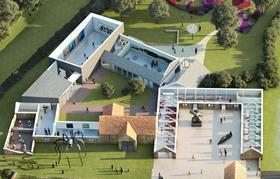 International gallery owner Hauser & Wirth has won planning for a new arts complex in Burton, Somerset.
The gallery is being converted from old farm buildings – some dating back to 1760 – by a project team including architecture practice Laplace & Co and project manager Jackson Coles.
It is expected to welcome around 40,000 visitors a year when it opens in 2014.
The centre will also provide resources including an archive, reading room, landscaped meadow garden and a restaurant for locally-sourced food.
Hauser & Wirth also owns galleries in Zurich, London and New York.