PJ Harrington's directorship of PC Harrington Contractors terminated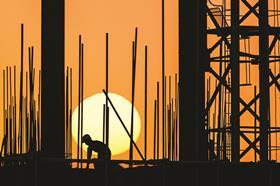 The son of PC Harrington founder Pat Harrington has stepped down from a number of companies related to the troubled group.
According to documents filed last week at Companies House, Patrick John Harrington's – known as PJ Harrington's - directorship was terminated at PC Harrington Contractors in April.
PJ Harrington was made a director of the firm in 2004. Administrators were appointed last month. He also had his appointment terminated from other companies related to the group, Slipform International and Crystal Formwork.
PC Harrington Contractors is the £65m-turnover concrete construction arm of PC Harrington Holdings - the parent company is not in administration.