Council votes in favour of controversial plans after debate lasting three days
Controversial plans to extend Southampton's airport runway have been approved after a fraught 19-hour virtual debate.
Councillors at Eastleigh Borough Council voted 22 in favour and 13 against with one abstention for the plans to extend the runway by 164m to allow longer-haul flights.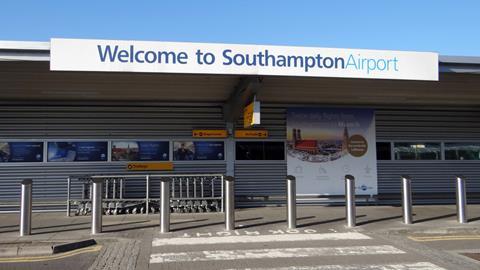 The proposals had been rejected last month by the council's local area committee despite planning officers earlier recommending the expansion for approval.
The final decision was reached at 2.15am on Saturday on the third day of a debate watched by hundreds of people online which began at 2pm on Thursday, continued until 1am on Friday and resumed later that day at 6pm.
But campaigners have vowed to fight the decision, with a statement from campaign group Airport Expansion Opposition calling the approval "completely wrong".
"This is a bleak day for local people and everyone who cares about our environment, but it is just a setback in the transition to a sustainable future."
The group added: "We shall be taking advice as to our options for future action."
Airport bosses said the extension was "vital" for the airport's future.
But the council's approval may not be the last word on the plans, with communities secretary Robert Jenrick delaying proposals to redevelop Leeds Bradford airport last week.
Leeds city council had voted in February to approve plans to demolish the airport's existing buildings and build a new terminal.
Objections about the scheme's contribution to climate change meant the decision was referred to the government, with Jenrick saying he needed more time for "proper consideration" of requests to call in the plan.
It comes as several airports across the UK eye expansion plans, including Heathrow's proposals for a third runway which the Supreme Court cleared a path for last year.
Gatwick also has a £1.1bn investment plan over the next five years and Stansted began a planning appeal in January in a bid to continue an expansion which Mace is already working on.
And Birmingham airport's expansion plans were put on hold last year because of the covid-19 pandemic.