Eighty electricians set for four strikes next month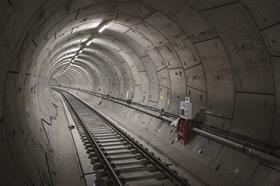 Electricians employed by Balfour Beatty on a Crossrail job in south-east London are set to strike again next month, with unions continuing to threaten more walkouts if a pay bust-up is not sorted out.
The dispute once again involves 80 electricians employed by the contractor on the Woolwich section of the Crossrail development.
Trade union Unite has announced four new 24-hour strike dates taking place next month on 7, 14, 21 and 28 February. Each will begin at 06:00 with picket lines in place.
The fresh round of action again revolves around workers seeking an improved second tier payment and a four week finishing bonus, which is payable when workers are made redundant.
Unite regional officer Guy Langston said: "Our members are simply seeking payments which are standard practice in the industry on this type of project and which ensure that workers do not suffer financial losses when they are made redundant as the project reaches completion."
Balfour Beatty and Crossrail have been contacted for comment.
The same 80 electricians launched an initial 24-hour strike last Wednesday - the first time industrial action has occurred on the £14bn rail project - which Unite claimed caused widespread disruption to the Crossrail network. As a result of this dispute, Balfour Beatty has agreed to meet Unite about the dispute tomorrow.
This news came a week after Balfour Beatty Kilpatrick, the firm's M&E arm, confirmed up to 60 electricians would be made redundant at the site in the lead up to Christmas, leading to on-site protests.