A full round-up of industry reaction to today's Spending Review announcement
The industry has responded to George Osborne's spending review today.
Industry reaction:
Local Growth Fund
Andy Ford, head of local government, PwC, said:
"£2bn for Single Local Growth Fund is so much less than Heseltine requested & than people hoping for and will be a major disappointment."
"10% cuts in local government funding are as expected. Funding Council Tax increases for the next two years will not prove much of an attraction for councils. Many have found it not that enticing over the last two years.
"Another two years funding to avoid Council Tax increases really does raise questions about the long-term future of this as a source of locally-determined revenue."
Nick Jones, director, PwC, said:
"With the single pot much smaller than expected, it's more like a single measure than a pint pot.
"The devil will be in the detail, and we're still awaiting detail of what elements will be included. To set it in context it's a similar amount to the Regional Development Agencies (RDAs) in the past, but this sum can be spent on targeted areas for each regions. We're going backwards in real terms: less is being spent now than on the RDAs, which is not a strong signal to businesses that want to get involved in delivering growth on the ground in their areas."
Paul Davies, partner, PwC, said:
"The £2bn pot is much lower than hoped for and divided by 39 LEPs is not a huge amount, it's a slow start. What we need now are good examples of where LEPS are spending money wisely to build confidence, and the pot size."

Infrastructure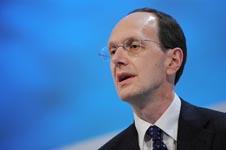 John Cridland, CBI Director-General, said:
"The Chancellor has carefully walked a tightrope of protecting growth, while making sizeable savings to pay down the debt.
"Infrastructure is rightly singled out as the most effective engine for growth, as we urged. While the Government talks a good game on infrastructure we've seen too little delivery on the ground so far.
"It is critical we see a real pipeline of projects announced tomorrow, so investors know what schemes are going ahead, where and when."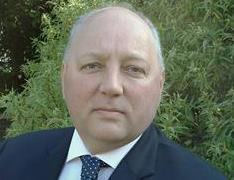 Institution of Civil Engineers (ICE) Director General, Nick Baveystock, said:
"The severe infrastructure investment cuts made in the 2010 spending review have begun to bite and are undermining the sector's ability to stimulate growth or job creation, so we are encouraged to see a review with actual infrastructure investment at its heart. The increase in capital expenditure and funding certainty for key programmes appears to be positive news and could provide a platform for the industry to deliver on national needs more effectively.
"It is however, not all good news for infrastructure. Departmental cuts will inevitably place further pressure on local authority budgets, with road maintenance likely to suffer the brunt. The poor condition of many local roads is a drag on the economy and the reactive "quick fix" approach to maintenance is costly. Local authorities must increase efficiency and make the transition to cost efficient, planned maintenance going forwards. But first and foremost, we need a focussed, joint central and local government programme to finally clear the backlog."
CECA director of external affairs Alasdair Reisner said:
"Today's spending round constitutes a welcome recognition of the case made by CECA that infrastructure spending is the most cost-effective means available to government to drive growth in the wider economy.
"Recent research produced by the Centre for Economic and Business Research (Cebr) for CECA has argued that the multiplying factor of infrastructure investment is such that the £100 billion worth of projects should return more than £280 billion to the economy. Our estimates indicate that this could support 200,000 construction jobs, and 600,000 jobs in the wider economy.
"While we are keen to see the details of these projects, and recognise that this return will only occur through their actual delivery, industry should welcome today's announcements as evidence that the Treasury has recognised the substantial multiplying factor infrastructure investment will return to the British public."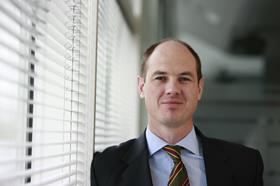 Head of Infrastructure at WSP Duncan Symonds said the announcements of more capital investment and consideration of the case for Crossrail 2 was encouraging:
"Government appears to be recognising and addressing two fundamental issues that have long plagued this vital sector. One, that effective and efficient infrastructure is key to economic growth and the UK's is below par, and two, that we can't afford to lose specialist skills, confidence and momentum through long periods of inactivity between projects.
"However, we mustn't forget that while the big red tape projects are important, the smaller less sexy projects, like flood defences and maintenance programmes are equally important and in some case can have more immediate impact on the economy, creating jobs and building asset value."
Jeremy Blackburn, RICS Director UK External Affairs, said:
"Targeted investment in road, rail and homes could finally generate sustained growth in the British economy, so it is heartening to see the additional investment put aside for 2015/16. However, tomorrow, the Chief Secretary's announcement must ensure that this funding goes where it is so desperately needed. The repair and maintenance of the transport and energy network and building of new homes should be Government's first priority."
David Tonkin, Atkins' UK and Europe chief executive officer, said:
"It is encouraging that the UK has a strong pipeline of infrastructure projects and that some schemes such as HS2 are already underway, but more detailed planning is required to translate the longer list of opportunities from paper to tangible progress.
"Each project needs a clear definition of what it aims to achieve and clarity on the funding available from Government and any additional investment required from the private sector. A detailed and integrated industry plan can then be developed and adopted for its delivery. Having these basic steps in place will provide the confidence to attract necessary private and institutional investment and will allow the supply chain to add more value and deliver the infrastructure more efficiently."
Jon Poore, public sector director at Turner & Townsend, said:
"With its references to Britain's past as the place 'where the future was invented', the Chancellor's speech was long on vision, but short on detail.
"But the parallels were compelling - Britain is to spend more on roads than it has for half a century, and more on rail than it has since the Victorian era.
"Two and half years after the Chancellor pledged to do something very similar with the National Infrastructure Plan, cynics will be queuing up to say they've heard it all before.
"That sense of deja-vu extends to the numbers being quoted. £50.4billion of capital investment in 2015/16 is exactly the same as that previously announced for 2014/15.
"Maintaining that level of government spending is admirable, but still fails to address the elephant in the room - the private sector's continued reluctance to heed the Chancellor's calls for it to invest in infrastructure too.
"The Chancellor left many questions unanswered, including exactly which are his priority projects for infrastructure investment. The industry will be waiting anxiously for more clarity from Danny Alexander on Thursday."

Housing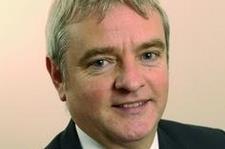 National Housing Federation chief executive David Orr said:
"The Chancellor has made some broadly positive announcements for housing and health and social care today. But we need the full details of the capital settlement for developing new homes to really understand what impact today's announcements will have on our ailing housing market."
On the £3bn for affordable housing:
"Without the detail from tomorrow's announcement on infrastructure there is no indication on how this money will be distributed and over what period. Until then, it is unclear how this will affect housing associations and their ability to build more homes."
On rental certainty: "The news that rents will be set to CPI +1% for 10 years is a positive step. This could help housing associations to start planning the construction of more homes and allow them to focus on tackling Britain's desperate housing crisis.
"But the full implications for the housing sector depend on tomorrow's announcement on the detail of the capital spending for housing."
CIH chief executive Grainia Long said: "We set government a test to recognise housing as a critically important form of infrastructure - whether this has been answered remains unclear and we wait for the detail in tomorrow's announcement.
She added: "We are concerned about the rent settlement of CPI plus one per cent for social housing because it could reduce landlords' income and therefore their ability to invest in existing and new homes. Again the detail is critical.
"We are encouraged by the £3.8 billion pooled budget for integration of health and social care and the £2 billion Local Growth Fund - in both cases it will be important that housing plays a key role. Of course this is all conditional on the government achieving the savings it has identified in departmental resource budgets."
"We are seriously concerned about the welfare cap and specifically the inclusion of housing benefit within it. We believe that housing benefit is affected by cyclical changes to the economy - placing a cap on this could limit help with housing costs at times when households need it most."

SMEs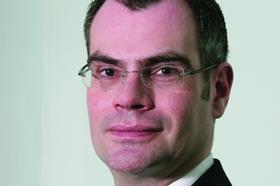 Brian Berry, the FMB's Chief Executive, said:
"George Osborne's claim that the economy is 'leaving intensive care' may ring hollow for many construction SMEs – the FMB's State of Trade Survey of members, many of which work in the domestic repair, maintenance and improvement market, showed workloads in this sector still falling in the first quarter of the year."
Berry continued: "The Government clearly now recognises the importance of investing in Britain's infrastructure. Our housing stock is a vital part of that infrastructure; it is ageing and inefficient, yet the refurbishment sector remains a Cinderella in terms of public investment. The Government can expect to raise an average of £4 billion a year over the next 15 years from the European Emissions Trading Scheme and the Carbon Floor Price, but its flagship refurbishment programme, the Green Deal, has seen only £125 million invested in incentives for homeowners to carry out this kind of work."
Berry concluded: "The right package of direct investment and fiscal incentives could unleash the huge potential of this market. This would offer greater certainty and hope to the thousands of firms who work in this market, support jobs and growth for years to come and help future-proof Britain against the ever-rising price of energy. This should be a key plank of the Government's long-term economic plan, but at present there is no sign that it is."