SPIE has acquired Leven Energy services as it looks to expand its operations into the gas, water and substation sectors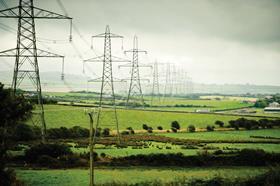 M&E contractor SPIE has announced the acquisition of Leven Energy services.
Leven Energy services operates a range of engineering and utility services including mains replacement, underground cabling and overhead line management to the likes of Scottish & Southern Energy, National Grid and Northern Gas Networks. SPIE is a provider of electrical, mechanical and engineering services, and energy and communication systems.
James Thoden van Velzen, chief executive of SPIE UK, said: "This acquisition is the next step forward after the creation of SPIE ENS two years ago when we entered into the power line contracting market."
Stuart Fraser, managing director at Leven, said: "We are all looking forward to the next chapter in the development of Leven and working alongside SPIE in the future."
The move expands SPIE's share of the UK Distribution and Transmission market and allows it to enter the gas, water and substation sectors.
The combined entity of SPIE ENS and Leven will trade as SPIE Distribution & Transmission.