Revised scheme in south-east London would see nearly 400 flats built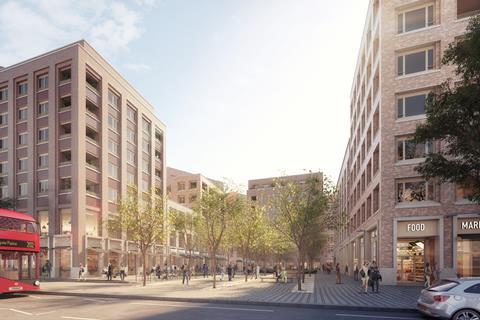 St Modwen has re-submitted plans for a new housing and retail development on the site of the old 1960s Leegate shopping centre in Lewisham, south-east London, which it owns.
Following consultations with local people the developer beefed up original plans, submitted two years ago, which had included 229 apartments.
The new scheme, again designed by architect Maccreaner Lavington, will feature 393 new homes, including a provision for 64 affordable units, a number of mews-style homes, as well as a convenience foodstore, a pub, cafes, restaurants and a new public square.
Local objections to the original plan included worries over a planned supermarket at the site, which is currently home to rundown flats and retail units.
Nick Smith, development manager at St Modwen said: "The submission of the planning application takes us a step closer to transforming Leegate.
"We know local people are keen to see the area improved and following the consultation we've undertaken, we're confident that we have been able to incorporate the aspirations and wishes of local people and realise Leegate's full potential as a local centre."
If Lewisham council approves the scheme, construction could begin in 2020 and complete in 2024.